7/11/2019
Officials with the Virginia Beach History Museums will begin collecting items from the temporary memorial at the Municipal Center.Author: Erin PattersonPublished: 9:28 AM EDT July 2, 2019Updated: 10:26 AM EDT July 2, 2019
VIRGINIA BEACH, Va. — It has been over a month since the deadly shooting at the Virginia Beach Municipal Center where 12 people were killed and 4 were injured.
A temporary memorial was set up in front of the Municipal Center and has been there ever since.
Officials with the Virginia Beach History Museums will begin collecting items on a regular basis from the temporary memorial to ensure the long-term preservation of the contents starting on July 8.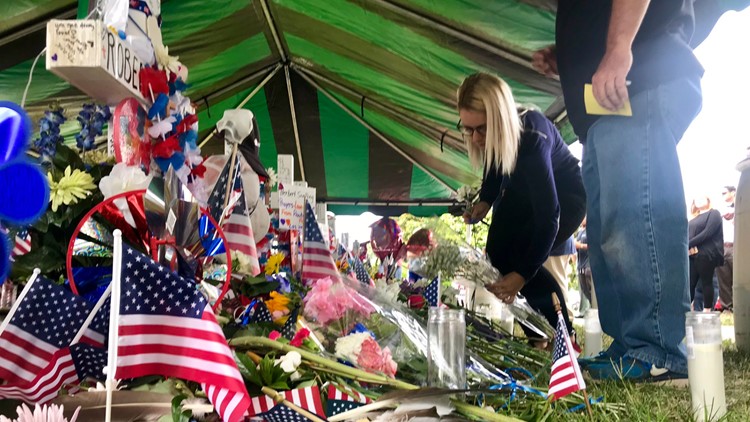 Megan Shinn, 13News Now
Staff will collect both general memorial items and those associated with each victim.
Memorial items will be carefully documented and made available to the victims' families or stored for potential future uses.
At this time, the city of Virginia Beach is concentrating on healing and collecting from the memorial. The City will begin to explore options for a permanent monument or memorial in the coming weeks.
Museum staff will not collect flowers, real or artificial, vases, baskets, lawn ornaments, balloons, or wet or moldy items (unless customized/exceptional).
Anyone with questions should email News@VBGov.com or call 757-385-4679.